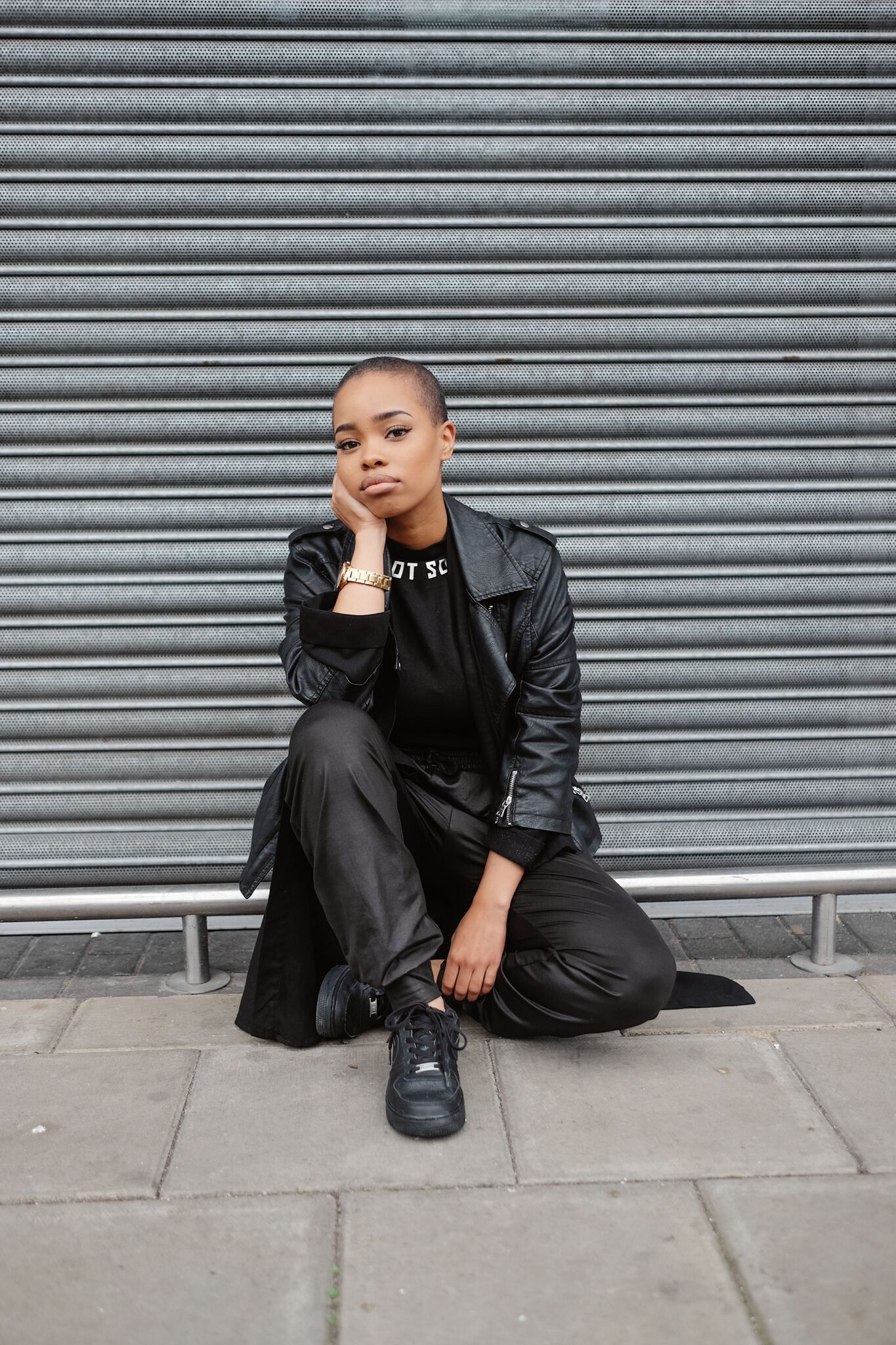 What inspires your style?
My hair! I have a tendency of changing my hair to reflect my growth, attitude or change in life it's almost like physically starting a new chapter. With a different hairstyle comes a new fashion style but one thing that's never changed and will always remain the same is my love for baggy clothes. I love to be comfortable and plus I've always been a tomboy. My personality, interests and hobbies all play a part in my character which also reflects my choice of style.
How did you get into styling and fashion design?
It was actually my teachers and friends from secondary school that noticed and pointed out that I was good at art and design. Art was always my favourite subject too. From there I stuck by it with the intention of becoming an architect. Later on whilst studying an art course in college I grew a love for graphic design, architecture and fashion. I couldn't decide what to specialize in and my tutor pointed me to the right direction and advised me to look into fashion textiles: surface print design. It gave me the perfect option to do prints for fashion or interior design and that's what I chose to study in university and I loved it!
What's one thing everyone should have in their closet?
Everyone should have a bomb-ass-go-to jumpsuit for the days where you can't decide what you want to wear and you can't afford to be late. You just throw it on and get on with your day in style.
What's on your summer/spring style mood-board?
Baggy jumpsuits, over the shoulder tops and anything with ruffles! I'm really loving maxi skirts and those mini cross body bags, I want them all!
You can follow Nawal on Instagram: @neauxwal